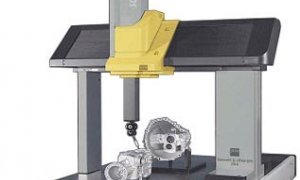 Using both CMM and scanning equipment, Bolton Works can deliver full first article inspections according to GD&T rules following ASME Y14.5M-1994. Alternatively, for analysis and trouble-shooting deviation color maps with cross sectional information are often sufficient and are very cost effective to control quality.
more about Metrology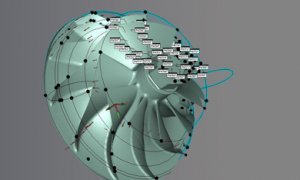 The deliverable for reverse engineering will depend on the intended use of the model: analysis or manufacturing. In cases where no CAD model exists, models can be build up in polygons, surfaces or as parametric solids. In case where 3D CAD models do exist, they might need adjustment so they reflect "as build" instead of "as designed".
more about Reverse Engineering

Bolton Works is assisting Connecticut Corsair in the restoration of a F4U Corsair. The F4U Corsair is a for its time advanced and highly complex WW II aircraft and proves to be an ideal showcase for a diverse set of reverse engineering challenges.
3D scanning technology delivers a cost effective method to complement missing or incorrect design drawings. By building models in 3D CAD, potential mistakes can be avoided and a direct link to manufacturing is opened by using the 3D CAD models to generate tool paths for CNC equipment.
more about Connecticut Corsair
vane ring compared to CAD

Blade twist measurement

Compressor profile inspection

Compressor profile inspection

Compressor profile inspection

Compressor profile inspection

Combustor panel

Combustor panel scanning

Combustor panel scanned

Combustor panel compared to CAD

Combustor panel GD&T

Blade compared to CAD
Bolton Works specializes in the use of scanning and CMM technology for reverse engineering and metrology, with an emphasis on precision turbine components. Located on the premises of Pratt Whitney in East Hartford CT, Bolton Works is well established to serve the needs of aerospace companies in New England and beyond.
contact